In Nigeria, the British High Commission demonstrated its dedication to the advancement of women. Through the Department for Business and Trade, the High Commission has worked with Ifedayo Durosinmi-Etti's Herconomy for many years to empower women.
Ifedayo is a young global shaper and a Mandela Washington Fellow. Herconomy is a group of women who have set themselves the goal of empowering women through community, career opportunities, financial aid, and services for self-improvement.
Every year, Herconomy, with assistance from the Department of Commerce and Trade of the British High Commission, hosts accomplished Nigerian women from various areas of life.
This year, a roster of speakers from diverse businesses will be hosted by the alliance. Among them are; Ola Sorunke Williams, Director of Energy, Africa UK Department for Business and Trade; Lola Aworanti-Ekugo, Chief Digital Officer FBN Quest; Adenike Macaulay, CEO Wakanow; Jessica Anuna, Founder/CEO Klasha; Affiong Williams, Founder/CEO Reel Fruit; Winifred Allison, ED Products and Marketing VFD Microfinance Group; Nkiru Achukwu Ayemere, Founder Creative Director Zephans and Co and Dupe Olusola, CEO Transcorp Hotels Plc.
Others include the Special Advisor on Innovation and Technology for the Lagos State Government, Tubosun Alake, and the British High Commissioner, Catriona Wendy Campbell Laing.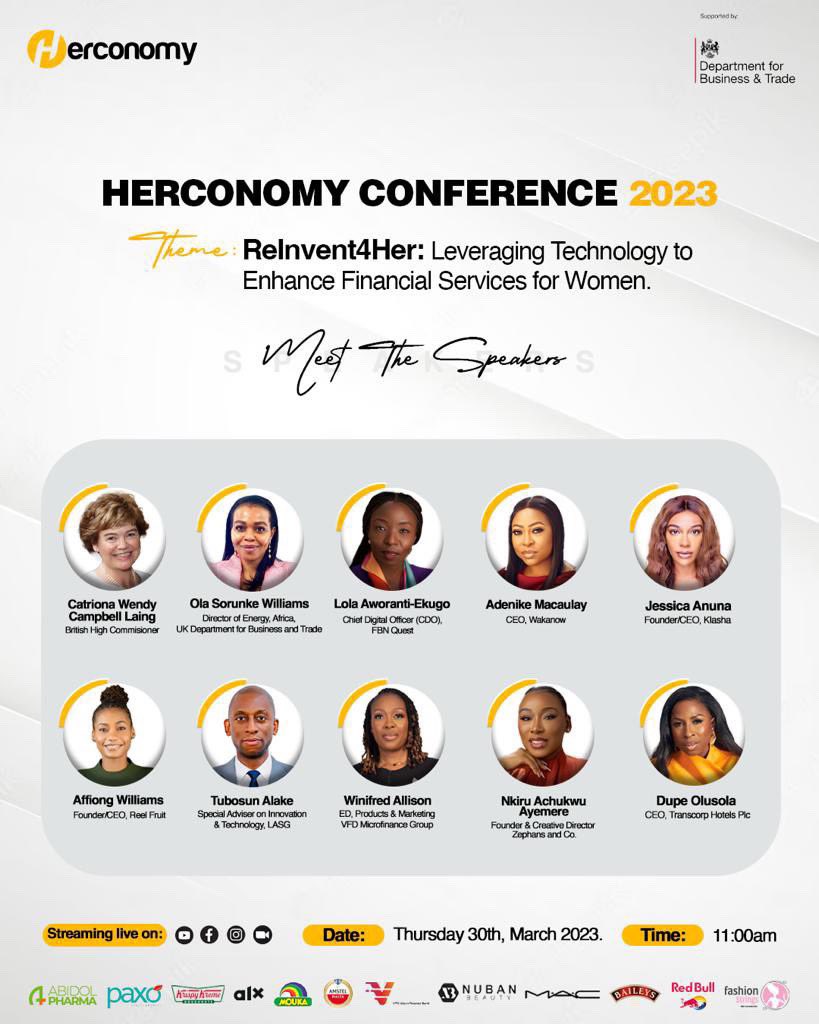 The event this year is referred to as Herconomy Conference 2023. The title is ReInvent4Her: Using Technology to Improve Financial Services for Women.
It will take place in the British High Commission today, March 30, 2023. This occasion honors Women's History Month.