In 2014, I began researching the life and legacy of Bishop Samuel Ajayi Crowther. During my travels, I visited various locations with connections to Bishop Crowther, including the mountain of Oke-Ado and the village of Osogun, where he was born. While on the mountain, I had a transformative experience in which Bishop Crowther appeared to me and urged me to spread the word about his legacy.
I also visited St. Stephen's Anglican Primary School in Ondo, which was founded by Rev. (later Bishop) Phillips with the assistance of Bishop Crowther. In Osogun, Bishop Crowther's hometown, I visited the Bishop Ajayi Crowther Memorial High School, which was established to honor his memory.
I explored the remains of Bishop Crowther's birthplace, a mud house in Osogun, and visited the tree where he was tied up before being sold into slavery. I also visited St. James Anglican Church Ake, where Bishop Crowther translated the English Bible into Yoruba, and the Mission House in Badagry, where he lived for a brief period and did some of his writing.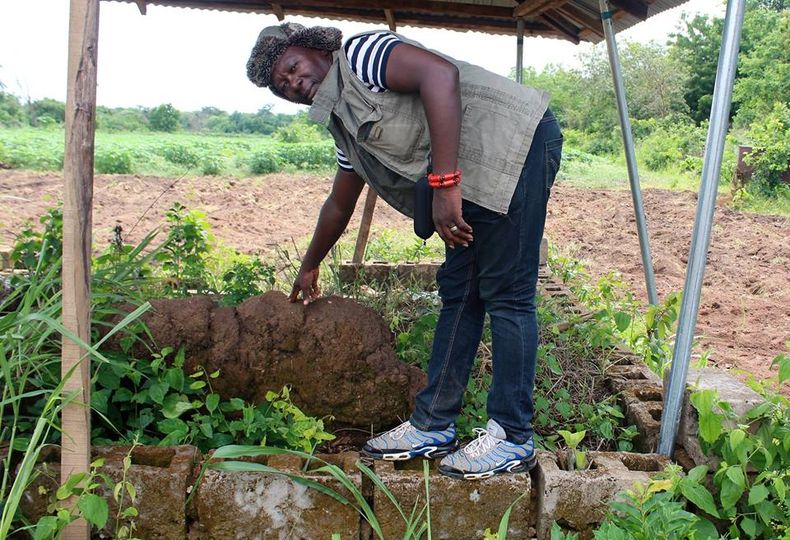 In addition, I visited the Holy Trinity School, which Bishop Crowther founded in 1865 and which is still operational today under government control. I also traveled to Bonny to visit what is believed to be Bishop Crowther's gravesite, and to Lagos to see where he was reburied at Ajele Cemetery (now part of Eko Akete Grammar School) before finally being interred at Cathedral Church of Christ by CMS Bus stop in Lagos.
Throughout my travels, I collected numerous books and publications on Bishop Crowther, and I believe he is a man who deserves to be recognized with a Nobel Laureate, despite his lack of recognition by his country's government.
I also visited the ST JAMES ANGLICAN CHURCH Ake built in 1842. The missionaries were allowed to stay there because it was far away from the town, and it was also a place of worship. This is where Bishop Crowther translated the English Bible to Yoruba, and some of his contemporaries were buried there.
I have been to the Mission House described by many as the first Colonial storey building in Badagry, where Bishop Ajayi Crowther is said to have lived for a short period and did some of his writings. I have been to the Holy Trinity School, the first primary school to be established in Northern Nigeria, in 1865 by Bishop Crowther. It is still functioning under the control of state government.
After then I visited what is said to be the graveside of Bishop Samuel Ajayi Crowther, in Bonny.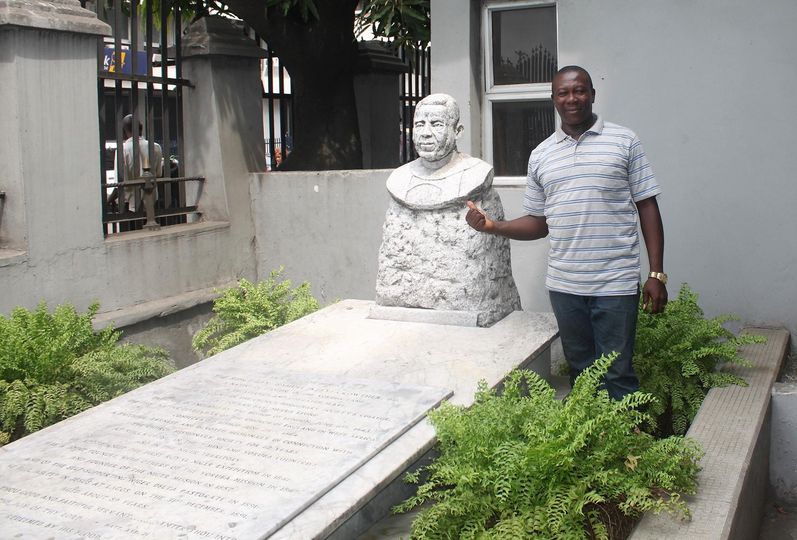 In Lagos, I visited and stood probably on the spot where Bishop Crowther was re-buried at the then 'Ajele Cemetery' which is today a part of "Eko Akete Grammar School" and the other part of what was the cemetery is now Campos Mini Stadium Igbosere. Lastly, I visited his final resting place at the Cathedral Church of Christ, by CMS Bus stop in Lagos.
I have dozens of books and several other publications on the Bishop and I present to you Bishop Crowther the man who deserves a Nobel Laureate and is yet to be recognised even by his country's government.
He was born to Afala and Ajayi, in about 1807 in Osogun in what is now Iseyin Local Government in Oyo State of Nigeria. His father, Ajayi senior, belonged to the clan of "Edu," and his grandfather was the Baale of Awaiye-petu, who had migrated into Yoruba land from Ketu, now part of the Republic of Benin. He was a man of great wealth, specializing in the trade of weaving a peculiar fabric; specially designed for the use of the King of Erin, thus "aso elerin" became the recognized production of the family looms.
Ajayi's ancestors were ancient Princes of Oyo-Ile. They founded a colony that they named Iba-Agbakin, which later gave birth to yet another colony out of rivalries and war, and it was called Oshogun.
His mother Afala was a great-great-granddaughter of King Abiodun. King Abiodun's daughter, Osu, became the mother of Olaminigbin, who in turn became the husband of Omo-oga-Egun and the father of Ibisomi-T'Elerin-masa, the mother of the younger Ajayi. Madam Ibisomi was a lady of dignity, and was popularly known as Afala, and was also an Obatala priestess.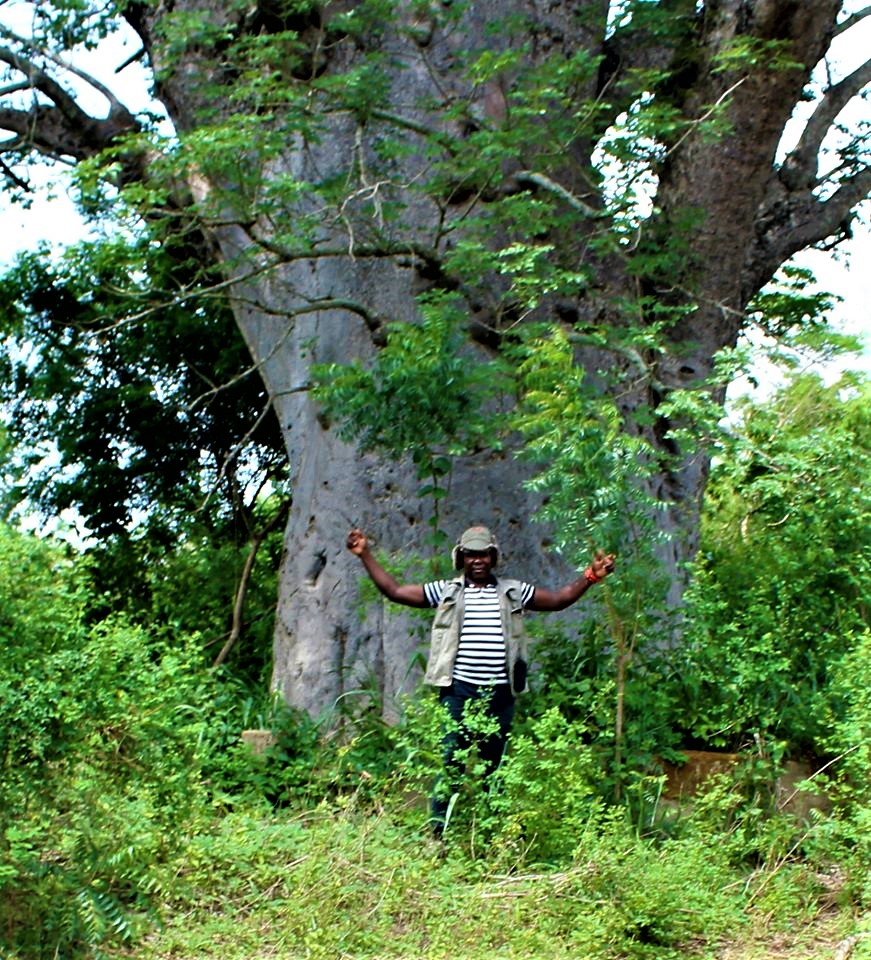 It was in Oshogun that the younger Ajayi was given birth to. His name Ajayi is a name mostly attributed to a child born facedown among the Yoruba people. Upon his birth the Oracle Ifa (the deity of divination) was consulted about the destiny of the boy, his parents were told that the baby would be an Aluja, one celebrated and distinguished, to serve the great and highest God, Olorun.

Ajayi senior continued the family trade of weaving, and was prosperous. He was also a leader in the community and consequently handed over his farm to the care of his elder son, Bola. Meanwhile, the younger Ajayi grew rapidly and became quite a successful breeder of poultry.

In 1821, the family woke up one morning into pandemonium caused by the fact that their town was attacked by Fulani raiders. His father Ajayi was killed, and his mother and two other siblings were carried away captive. His mother was sold into slavery but was redeemed by her two daughters. She was placed under the instruction of the Rev. H. Townsend, who built the Ake church in Abeokuta, and on February 6th, 1848, she was baptized, the was among the first fruit of baptized Christians in Abeokuta and she was Christened 'Hannah'.
The younger Ajayi later wrote a vivid account of his experience thus: "Men and boys were at first chained together, with a chain of about six fathoms in length, thrust through an iron fetter on the neck of every individual, and fastened at both end with' padlocks."
At about 12 years old he was sold into slavery aboard a Brazilian ship on April 7, 1822, before then he was sold and resold five times, it was on the sixth occasion, that he was sold to Portuguese slave traders for export to America as a domestic slave. Ajayi and about 180 other slaves were packed aboard a Portuguese schooner, ironically named the Esperanza Feliz (Free Spirit), and set sail from Lagos on the Nigerian coast. After three days at sea, on April 7, 1822. The Esperanza was intercepted by the HMS Myrmidon, a ship of the British Royal Navy Preventive Squadron. Sierra Leone had been a thriving center for the Trans-Atlantic slave trade since the 16th century, but this was to change when British philanthropists founded the Province of Freedom, later Freetown, in 1787 as a settlement for groups of emancipated slaves. After two and half months, he arrived in Freetown, Sierra Leone, a freed slave. Grew under the care of a Christian Missionary Society (CMS) Schoolmaster.
He was assigned a missionary guardian, Thomas Davey of the Church Missionary Society, who was responsible for his education. Within six months he was able to read the New Testament in English and was enlisted to help others with their reading and writing. In 1825 he was baptized and given the name Samuel Crowther after one of the founders of the CMS.

In 1826 Davey took him to England where he attended St Mary's Parochial School, then on Liverpool Road. Davey wanted Crowther to stay in London and receive a proper English education, but due to the high mortality rate of European missionaries in Africa, it was CMS policy to train its promising native missionary students in Africa. Crowther returned to Sierra Leone and was amongst the first students to attend the missionary college at Fourah Bay set up in Freetown in 1827. The Fourah Bay College in Freetown, Sierra Leone was founded on 18 February 1827, it is the oldest university in West Africa and the first Western-style university built in West Africa. At Fourah Bay, German missionaries attempted to reconstruct the religious training they'd received in Europe. By 1834 Crowther was a teacher at the college. Among the freed slaves of Freetown, Crowther was proving a natural leader.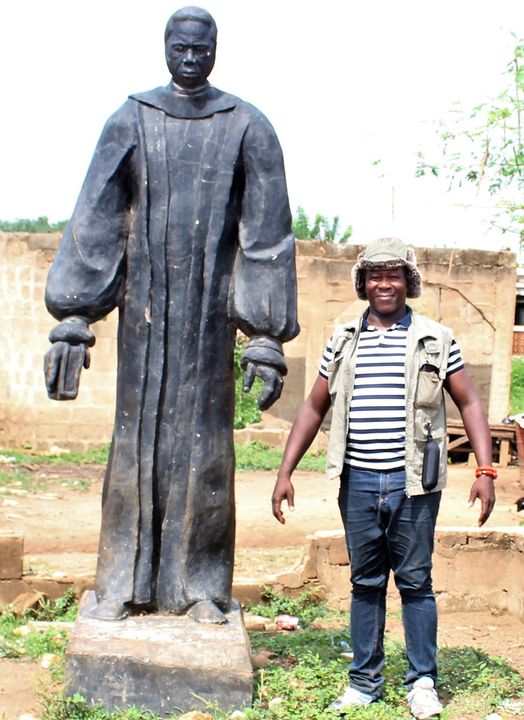 Teamed with his ability to translate numerous West African dialects for his European colleagues, he was the obvious choice for an interpreter on the first CMS expedition up the Niger River in 1841. The expedition resulted in failure with nearly one-third of the party dead, but Crowther's local knowledge and ability to communicate with native leaders emphasized the case for an African-led mission
He worked as a teacher (1830-1834) at his Alma mater. He got married in 1829 to a fellow free slave girl converted to Christianity, Asano (Hassana) a former Muslim who was baptized as Susan. Asano had learned to read with him at Bathurst, long before she was baptized with a Christian named Susanna. They were blessed with children and grandchildren to the third generation. Including Rev. Dandeson Coates Crowther (named after a former C.M.S. Secretary), a faithful missionary under his father on the Niger; two other sons were in good positions as laymen; and three daughters were happily married, two of them to excellent African clergymen.
He was an unusually gifted man. He wrote the account of his captivity on request from the CMS in 1837, 15 years after he had been living in Freetown. It was published in the church missionary Record in October 1837. He accompanied the missionary James Schön on the Niger expedition of 1841. He was expected to learn Hausa and the goal of the expedition was to spread commerce, teach agricultural techniques, spread Christianity, and help end the slave trade
He was ordained in 1843, after his graduation at the Training Institute at Islington. The same year in 1843 along with Henry Townsend, Ajayi Crowther opened a mission in Abeokuta, in today's Ogun State, Nigeria. That same year 1843, a grammar book that he started working on during the Niger expedition was published; and a Yoruba version of the Anglican Book of Common Prayer followed later. He also compiled a vocabulary of the Yoruba language, including a large number of local proverbs, published in London in 1852. He produced a primer for the Igbo language in 1857, another for the Nupe language in 1860, and a full grammar and vocabulary of Nupe in 1864.
He was the first black Anglican Pastor. His Lokoja and Benue expedition followed in 1854 up to Ibi and reached Jebba in 1857.
"The CMS secretary, Henry Venn, saw his potential for the mission and African churches and in 1857 sent him to open a new mission on the Niger. The entire staff were Africans, mainly from Sierra Leone. In 1859 his boat was grounded, and he had to look for how to survive. Henry Venn because of Ajayi encouraged an Anglican version of the "three-self" formula by securing Crowther's appointment in 1864 as "Bishop of the countries of Western Africa beyond the Queen's dominions.
The principle behind the Niger expedition was co-operated effort of the Church and the state in promoting Christianity, commerce, and civilization in a joint move to combat the slave trade.
On June 29, 1864 he was consecrated the Bishop of Western Equatorial Africa by Charles Longley, Archbishop of Canterbury at Canterbury Cathedral on St Peter's Day, making him the first African bishop of the Anglican Church. He later received the degree of Doctor of Divinity from the University of Oxford. His daughter was the mother of Herbert Macaulay, the great nationalist.
His personal sacrifice cannot be underrated, again in 1871, his boat was grounded, and he had to trek all the way back to Lagos.
He visited Britain in 1877 and the Royal Geographical Society honored him with a golden wristwatch.
In 1888 four years after Crowther became Bishop, the Egba expelled European Missionaries from Abeokuta as a reprisal against the policies of the colonial administration in Lagos. Crowther accused the Europeans that they were more interested in wielding power than in evangelization. Bishop Crowther, on leaving Osogun, said "Farewell, place of my birth, the playground of my childhood, and the place which I thought would be the repository of my mortal body in its old age".
He translated the English Bible into Yoruba in 1889, the Yoruba version was available in a single volume in 1890. In the course of the translation, he said "…. I am so absorbed in the problem of translation that I sometimes found it difficult to concentrate in worship". And in the course of translation, the need to capture the essence of meaning without alternation nevertheless is an uphill task, and Crowther said "How should this passage be translated, which is the most suitable word, the most correct rendering, etc. these varies though about the translation soon takes the place of meditation".
After his consecration, Bishop Crowther was asked by the Church Missionary Society's Secretary, the Reverend Prebendary Henry Venn, to proceed to Bonny and assist in nurturing the faith that was established by King William Dappa Pepple I in 1861, upon the King's request for missionaries. He oversaw J.C. Taylor's ground-breaking work in Eastern Nigeria leading to the evangelization of Eastern Nigeria, the next major influence after perhaps only the Catholic Church during which he also directed the evangelization of the Niger Delta
In the late 1880's the Niger Mission had some challenges, the morality or efficiency of members of Crowther's staff were increasingly questioned by young European missionaries since Crowther was very old. Mission policy had changed, things started falling apart and by degrees, Crowther's mission was dismantled: by financial controls, by young Europeans taking over, and by dismissing, suspending, or transferring the African staff.
By 1888, Crowther was invited to London for an interview by the Mission. While he was in London he was briefed by his son, Archdeacon of the Upper Niger, about the demolition of the Juju house or Temple of Skulls of Bonny in December of the same year, he was glad and upon his return, he insisted that he should be taken to Bonny.
Upon his return, the Rev. F. N. Eden was sent to succeed Robinson, who resigned in protest against the Parent Committee's compromise with the bishop. Robinson left for Lokoja to join the Sudan Party in January 1890. Eden left in February and Brooke in May.
They convened the finance committee which examined the African pastors against whom different charges had were proffered. Eden overruled Bishop as the chairman and pronounced the pastors suspended. These two white clergymen and one white layman suspended three African clergymen in the presence of the African bishop who had ordained them. It was enough defiance!
Archdeacon Dandeson Crowther, Bishop Ajayi's son was found guilty by the finance committee of making inconsistent statements to defend the accused. He was declared unworthy of his holy office and summarily suspended. Bishop Crowther got up trembling to dissociate himself from the decision of the finance committee on the grounds that the secretary claimed that he had powers as the C.M.S. representative to suspend any resolution of the committee. His son, Archdeacon Dandeson Crowther declared also that due to the mishandling of things by the Europeans, he could no longer cooperate with the C.M.S. and he demonstrated this by declaring his archdeaconry of the Niger Delta pastorate independent of the C.M.S. within the Anglican communion.
With all the challenges and age not being on his side, he had a stroke. He battled the stroke until his death on December 31, 1891, while in Bonny. He was buried in Bonny.
A European bishop succeeded him. Part of the Niger Mission retained its autonomy as the Niger Delta Pastorate Church under Crowther's son, Archdeacon D.C. Crowther, and at least one of the European missionaries, H.H. Dobinson, repented of earlier hasty judgments.
He was later exhumed from Bonny and was buried at Ajele Cemetery in Lagos. In 1971 the Lagos State Government under Mobolaji Johnson desired to use the site of Ajele Cemetery for new government offices and issued notices to families of the deceased. Seth Kale, Anglican Bishop of Lagos, representing the Anglican community and Crowther's family delayed exhumation and reburial until 1976 when an elaborate ceremony was held at a new burial site along with a cenotaph at Cathedral Church of Christ, Lagos. Today, his remains lie at the Cathedral Church of Christ, Lagos.