The first edition of the Africa's Education Summit was organized in an effort to forge a trailblazing path for education in Africa by fostering academic and research exchange, deepening conversation and dialogue, honoring outstanding academic institutions, and fostering interactions among policymakers and stakeholders in Africa.
The job of repositioning Africa on the path of a more broadly literate and psychologically conscious Africa was renewed as some of the greatest educationists and policymakers from various African countries met.
The occasion took place in Rwanda's beautiful capital city of Kigali. It was held at the University of Rwanda from March 22 to 24, 2023. 
One of the keynote speakers at the event, Dr Adesegun Fatusi, Vice Chancellor of the University of Medical Sciences in Nigeria, stated at the opening remarks that the purpose of the event was to raise awareness on the impact of Covid-19 on Education especially as it relates to mental health. She also discussed the various difficulties that African education faces.
The United Nations Educational, Scientific, and Cultural Organization (UNESCO) and other development organizations throughout the world understand Africa's struggles. The United Nations has long identified education as one of the main causes of underdevelopment in Africa, yet attempts to save Africa's education seem futile given the continent's numerous problems, including poverty and inadequate health care.
The UN has made conscious efforts throughout the years to help Africa overcome the majority of its educational obstacles. And to aid developing nations in formulating policies for all goal indicators, including education, the measurably Sustainable Development Goals (SDG) was developed.
The recently finished event in Kigali is aware of these issues and regards them as pertinent to its efforts to achieve an Afro-edu-renaissance. This comprehension encapsulates the participants' fervent desire for Africa to conduct a self-evaluation. The post-covid period is seen as a barrier by the organizers to the development of education in Africa.
Awards were given out during the occasion. The 2023 recipient of the Africa Exceptional University Award of the Year is the University of Benin. Prof. Lilian Salami, vice chancellor of the University of Benin, received honors as well. She received the Africa Pillar of Education Award in appreciation of her contribution to the advancement of education in Africa. In addition, Prof. Salami serves as the Association of African Universities' vice president.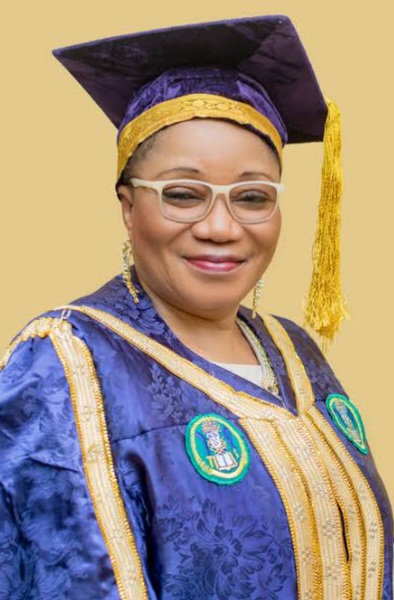 A large number of African universities, educators, and policymakers attended the event.
In attendance were Sonja Prinsloo, a school proprietor from South Africa, Mercy Mchechu, a school proprietor from Tanzania, Dr.Jerry Vreeman the Executive Director of LION Outreach International Colorado Springs, United States, Dr. Victor Matabane, a medical doctor from South Africa, Prof. Tom Achia from Strathmore University Kenya, Prof Durodoluwa Oyedele from Nigeria, Hon Gerald Phiri a member of Parliament in the Republic of Malawi and many others.