On March 31, 2023, the Embassy of Rwanda hosted a delightful evening for young professionals in the Washington D.C. area, providing them with a unique opportunity to experience the cultural heritage of this vibrant African nation. The event, which was hosted by the Ambassador of the Republic of Rwanda to the United States of America and the Non-Resident Ambassador to Argentina, Brazil, and Mexico, was designed to showcase the diverse domains of Rwanda's culture, including cuisine, traditional dances, and arts and crafts.
The guests were introduced to the culinary landscape of Rwanda and were treated to a variety of traditional dishes such as isombe, ubugari, ibigori, and others. The flavors and aromas of these dishes provided a tantalizing glimpse into the rich and varied culinary traditions of Rwanda. The guests were also given insight into the ingredients and preparation techniques that go into making these dishes, providing them with a deeper appreciation for the culinary heritage of Rwanda.
In addition to food, the guests were also treated to a showcase of traditional dances and arts and crafts, which are an integral part of Rwanda's cultural identity. The colorful and energetic performances captivated the guests and provided them with a glimpse into the expressive and creative traditions of Rwanda. The Artcraft on display showcased the craftsmanship and skills of Rwanda's artisans, who produce a range of traditional items such as baskets, pottery, and wood carvings.
The guests were also given the opportunity to capture their memories of the evening through photography, allowing them to share the experience with others and to remember this unique cultural experience for years to come.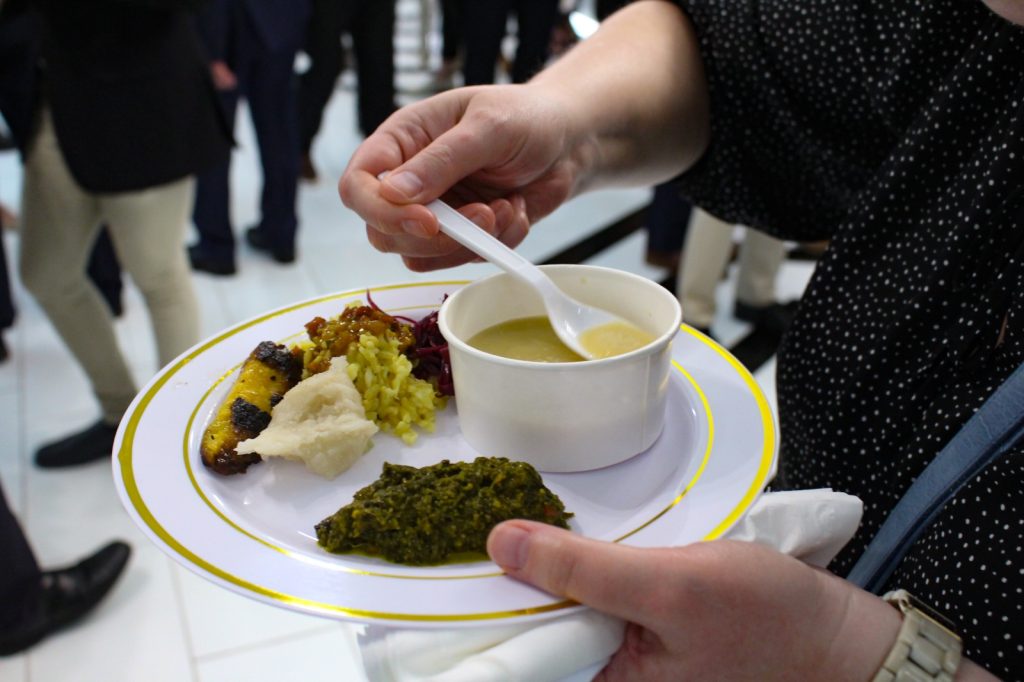 The event was a great example of the role that cultural diplomacy can play in fostering understanding and appreciation between nations. By showcasing the cultural heritage of Rwanda, the Embassy was able to engage with young professionals in the D.C. area, providing them with a glimpse into the rich and diverse traditions of this African nation. It also provided an opportunity to build bridges between cultures and to promote dialogue and understanding.