The successful conclusion of the 2nd Annual International Summit on Ending Gender-Based Violence in Toronto, Canada, has left a lasting impression on all participants. The summit began with a warm welcome from Doreen Kajumba, the esteemed Executive Director of The Centre for Social Justice Initiatives, who expressed gratitude and highlighted the urgent challenges posed by Gender-Based Violence, setting the stage for substantive discussions.
The first day featured enlightening presentations, including a thought-provoking talk titled " "Silent Sufferers: Unveiling Domestic Violence's Smallest and Most Vulnerable Victims"  by Canadian speaker Mrs. Eyitayo Dada. Her insightful discourse shed light on a frequently overlooked group in the context of domestic violence, deepening our understanding of the complex issues involved.
The Neema Group from Uganda added a cultural dimension to the conference with a captivating live performance, emphasizing culture's role in raising awareness and fostering unity in the mission to combat Gender-Based Violence.
Throughout the summit, survivors and participants bravely shared personal experiences, humanizing statistics and underlining the urgency of the Gender-Based Violence issue.
Dr. Samuel Jacobs-Abbey, a distinguished professor at Morris Brown College and the Executive Director of Jacobs-Abbey Global Institute for Leadership Studies (Jagils), delivered a compelling presentation on  "De-normalizing Behavior that Contributes to Gender-Based Violence."  He urged participants to confront deeply ingrained social norms contributing to gender-based violence.
The first day concluded with a mindfulness session led by Mr. Prashant Chawla, focusing on survivors and victims of Gender-Based Violence, strengthening the commitment to ending Gender-Based Violence.
The second day began with opening remarks from Ms. Doreen Kajumba, the summit's convenor and Executive Director of The Centre for Social Justice Initiatives, including a land acknowledgment and an invitation for survivors to volunteer in awareness campaigns.
Dr. Grace Faraja Nkundabantu, the Executive Director of African Girls Hope Foundation, shared her research on Gender-Based Violence in East Africa, emphasizing the historical and sociocultural roots of violence, the human impact of abuse, and the need for structural changes to empower women and girls.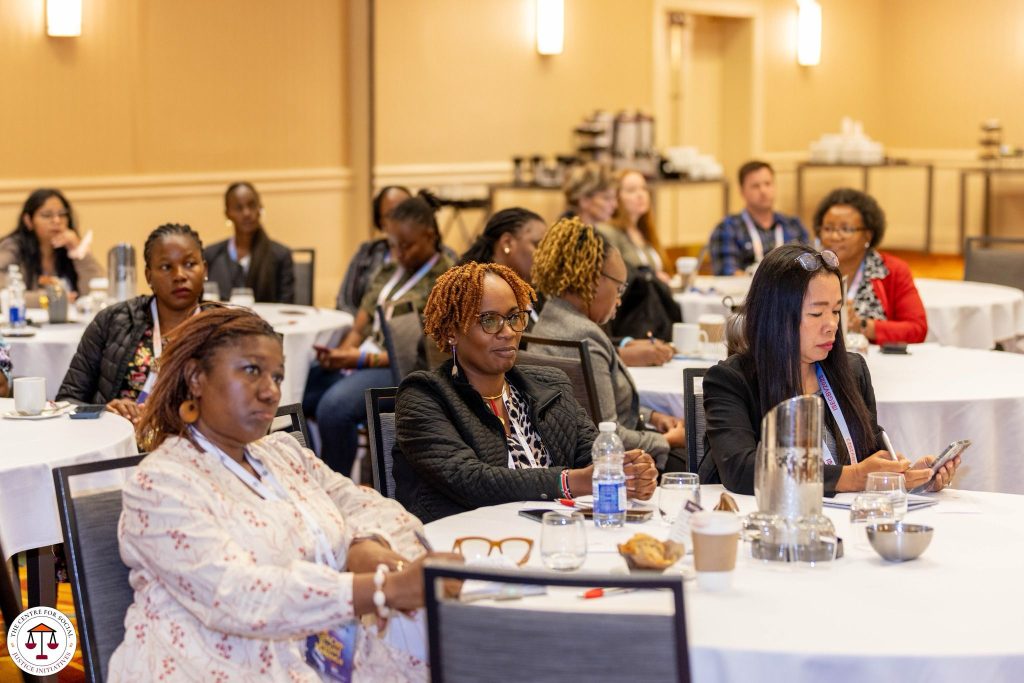 Dr. Samuel Jacobs-Abbey introduced personality psychology as a powerful tool to understand perpetrators, victims, and cultural attitudes contributing to abuse. He stressed the importance of integrating psychological insights into prevention programs, law enforcement training, policy decisions, and grassroots activism.
The summit concluded with closing remarks from Ms. Doreen Kajumba, who expressed gratitude to participants and speakers. Certificates of participation were presented to acknowledge attendees' invaluable contributions.
Mr. Kwame Anane Frempong, the Summit's Event Manager, highlighted the remarkable journey that led to the international event's hosting, skillfully moderated by Janice Providence Lucenay.
The 2nd Annual International Summit on Ending Gender-Based Violence fostered impactful discussions and ignited a collective commitment to drive meaningful change in the fight against Gender-Based Violence.