In a world where inspiring leaders are increasingly sought after, Mayor Cashenna A. Cross shines brightly as a symbol of resilience and unwavering dedication. A retired decorated veteran of the United States Air Force and a seasoned Department of Defense and community leader with over three decades of experience, she epitomizes the spirit of service to her nation and her local community. In this write-up, we recount Mayor Cross's extraordinary journey and her ceaseless efforts to transform the City of Glenarden, one of 27 municipalities in Prince George's County, Maryland, into a dynamic and thriving community.
A Distinguished Military Career
Mayor Cashenna A. Cross embarked on her remarkable journey when she joined the United States Air Force through the Detachment 425 ROTC program at Mississippi State University. She eventually became a commissioned Intelligence Officer, serving the United States Air Force with distinction. Throughout her illustrious military career, Mayor Cross commanded at the highest levels of U.S. National Security, earning numerous Defense Meritorious and Joint Service Awards, as well as recognition from the Department of Defense and the North Atlantic Treaty Organization (NATO).
Dedicated to the community
Mayor Cross's transition from military life to civilian leadership was marked by an unwavering commitment to community improvement. On August 18, 2021, she was inaugurated as the Mayor of Glenarden, Maryland, becoming the city's 18th Mayor and the third woman to hold this position in its 82-year history. This incredible achievement is a testament to her visionary leadership and her aspirations for the city's future.
Beyond her extensive professional qualifications, Mayor Cross possesses numerous certifications in government, international relations, and public affairs. She is an advocate for good governance, continuously striving to ensure that policing activities are conducted within a fair procedural framework. She passionately champions causes related to mental health, safety, security, and overall community well-being.
A Proponent of Education and Diversity:
Mayor Cross is deeply committed to investing in a high-quality education system for all, and she actively promotes the inclusion and benefits of diversity. She frequently hosts mayoral forums, community awareness town halls, and events that promote unity and mutual understanding in her community.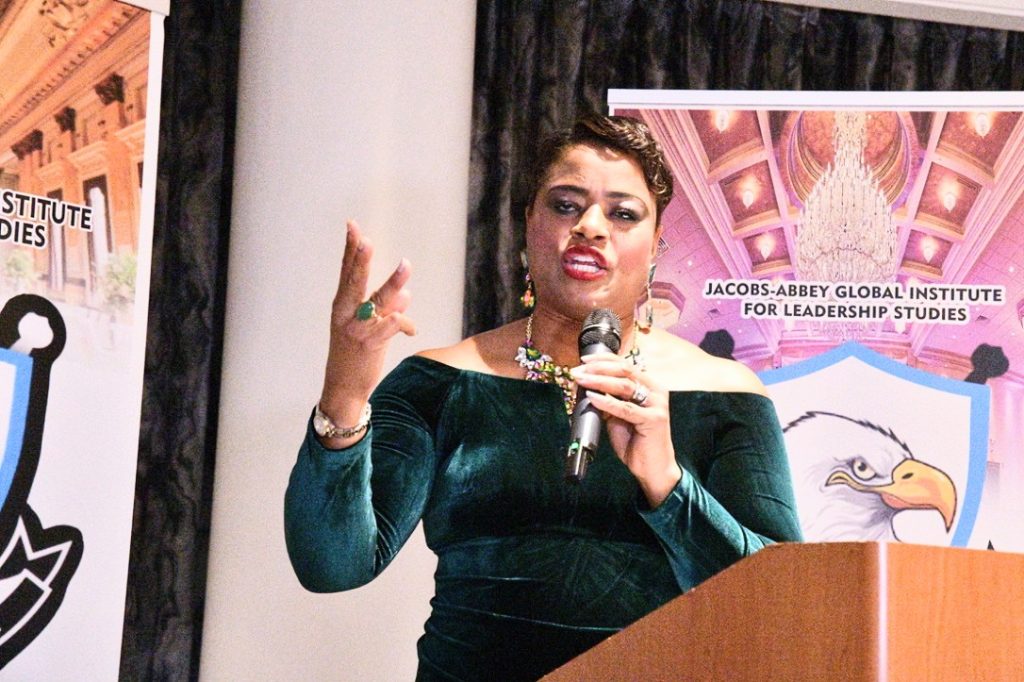 Mayor Cross is not just a leader; she is also a wife and mother of two, cherishing the transformative influence of a strong spiritual, family, and community support system. Her personal experiences have shaped her commitment to making a difference.
A Record of Selfless Service
Notably, Mayor Cross received the Presidential Lifetime Achievement in Volunteer Service Medal from President Joseph R. Biden, Jr., in recognition of her remarkable contributions to fostering unity and collaboration, which have significantly contributed to building a stronger and safer nation. Over the past two years, she has served nearly 5,000 residents across Prince George's County, making substantial donations of clothing, food, and essential supplies while also addressing administrative processes related to residential housing and urban development across the City of Glenarden.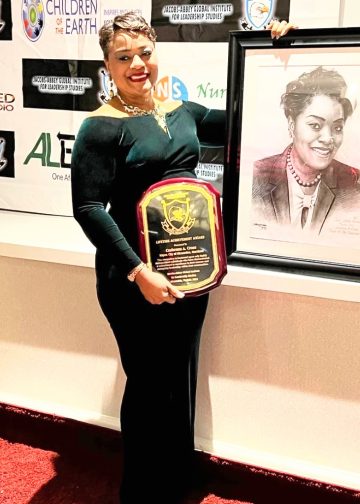 Mayor Cross has personally spearheaded the hosting of 54 community programs, supporting 33 others, for a total of 87 community programs. Her commitment extends to identifying and addressing the needs of at-risk communities, and she diligently briefs the Prince George's Chief of Police and county-wide police chiefs as the Chairman of the Prince George's Hope in Action Task Force Community Assessments Committee.
Building a Safer, Stronger Community
Mayor Cross's leadership extends to initiatives related to diversion and re-entry, senior citizen and youth mental health and wellness, and partnerships with local elementary schools to enhance after-school programs. She collaborates with local non-profits to ensure access to employment assistance, resources, and life skills coaching to combat violence and resource scarcity.
Creating a Path to Reintegration
Mayor Cross collaborates with various agencies to support the reintegration of returning citizens into society, with a particular focus on formerly incarcerated individuals, veterans, and at-risk youth. Her holistic approach promotes employment, training, and community volunteer efforts to break the cycle of recidivism and provide a fresh start for those returning to the community.
A Global Humanitarian and Philanthropist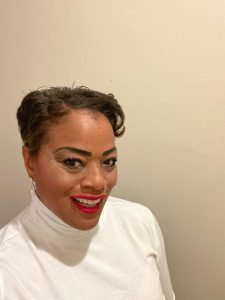 In addition to her local initiatives, Mayor Cross is a global humanitarian and philanthropist, wholeheartedly dedicated to preventing violence and abusive behavior before they begin. She collaborates with over 50 organizations to assist those affected by gun violence and to prevent others from being exposed to it. Her ability to conceptualize family-friendly anti-violence events and her data-driven analytical skills are instrumental in identifying areas where violence may be a concern.
Mayor Cashenna A. Cross is a resolute and action-oriented community servant, firmly committed to "Moving the Mission Forward." Her unwavering dedication to her community and her commitment to societal improvement are truly inspirational. Mayor Cross embodies the values of leadership, service, and compassion, and her ceaseless efforts continue to make the world a better place.