Accugas Limited, the midstream subsidiary of Savannah Energy PLC, a leading British independent energy company dedicated to impactful projects, is excited to announce that it has awarded full university education scholarships to 50 deserving students from Akwa Ibom State. This significant initiative is part of the Savannah Energy Education and Internship Training ("SEE-IT") program.
In a recent ceremony held in Uyo, Akwa Ibom State, the 50 scholarship recipients were celebrated. University professors led a rigorous screening process to select these students, who will benefit from comprehensive scholarship packages covering tuition, accommodation, textbooks, and living expenses throughout their university education in Nigeria.
The SEE-IT program is a collaborative effort between Accugas and the Inoyo Toro Foundation, a non-profit educational foundation based in Akwa Ibom State, aimed at enhancing access to quality education in the region.
In addition to the scholarships, the program acknowledged and awarded 19 secondary school teachers, three principals, and five mentors of secondary school teachers who have positively impacted their students in Akwa Ibom State public secondary schools. Awards were presented in key subjects, including Biology, Chemistry, English, Mathematics, and Physics.
Pade Durotoye, Managing Director of Savannah, Nigeria, emphasized the company's commitment to education as a crucial aspect of Savannah's sustainability strategy. With over US$1bn invested in Nigeria, particularly in the South East, to deliver impactful projects, Durotoye highlighted the importance of supporting society in delivering excellence in education. He emphasized making education accessible not only to those in private institutions but also to those in public schools.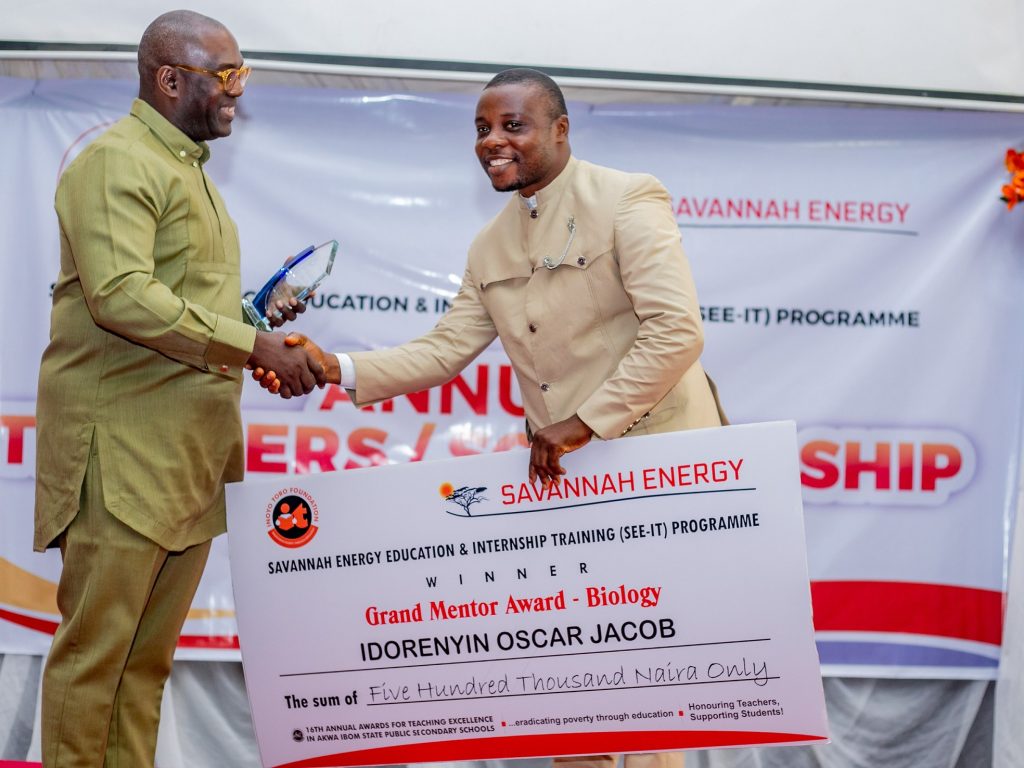 Representing Governor Umo Eno of Akwa Ibom State, Mrs. Idongesit Etiebet, Honourable Commissioner for Education, praised the initiative, noting its significance in the state's Public-Private Partnership arrangements in the education sector. Governor Eno's representative commended the fully funded scholarship award for 50 students and the recognition of outstanding teachers, urging other individuals and organizations to emulate the commendable gesture by investing in the education of children who represent the future of the state and the country.
Accugas Limited's commitment to education through the SEE-IT program serves as a beacon of hope, fostering a brighter future for the youth of Akwa Ibom State and contributing to the overall development of the region. This initiative reflects Accugas' active role in promoting education and creating opportunities for sustainable growth.